Q. Are we continuously reviewing our digital channel proposition and how we communicate it?
Despite all the talk of tactics online
What really helps companies succeed online is the strength of their brand and what it can offer customers. Since digital channels are still quite new and many consumers are still switching to use them there are two issues to consider when developing your proposition.
First you can think about how you communicate the core features of your brand and in particular what makes you different? This is where you aim to position your brand and its products and services relative to competitors.
Second, you should take a channel-based view of your proposition and communicate what your channel offers compared to your own offerings in this channel and others. Through doing this you can encourage visitors to start and continue using your website, social network presence, email communications, mobile site or app.
Strategy Recommendation 27 Ensure your online presences communicate both core
brand essence and product features but also channel value
Users of your digital platforms will compare these platforms to your other channels &
to competitors, so you have to communicate these through the interface design and
messaging.
Communicating the core features of your brand
Q. Have we reviewed how effectively we communicate the core features of our brand online?
Once we have understood our audiences and what we will offer them, key messages should be defined which can be communicated to customers on the site itself and in offline communications.
Strategy Recommendation 28 Ensure the key brand offer is clearly defined
Make the basics clear: Who you are? What you offer? Where you offer it? What makes you different?
Remember that for your website or social sites, the majority of visitors won't know you so well. Think about what we call the "Four Familiarities" for a new site visitor.
They will differ in :
Familiarity of the customer with the different digital platforms
Familiarity of the customer with a brand

Familiarity with your products and services
Familiarity of a customer with your online channels
So, the main brand messages need to explain what you offer to these different groups.
Given that we have this range of familiarity, it's useful to define the core of what you offer, particularly for new customers. Check it's clear your visitors can answer these questions:
Who you are? Clear brand names and idents?
What you offer? Clear products and services?
Who your offer appeals to? Less important, but this can help define your positioning.
Where you offer it? Particularly important if you serve local markets!
What makes you different? Often missed and the most important! What truly differentiates you?
It's also important that these type of messages detailing the offer and linking to supporting information are visible over the entire site since not everyone arrives on the home page and reminders work.
Best Practice Tip 14 Ensure key brand messages are visible across the site
Use containers above or below the menu or in the sidebars to communicate your key messages aimed at increasing conversion.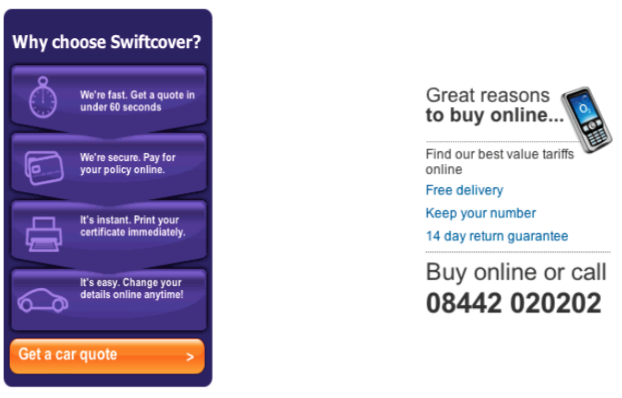 Differentiate!
Q. Have we developed a sufficiently distinct positioning?
Strategy Recommendation 29 Identify key differentiators
Don't fall into the trap of only communicating low relevance or low differentiating value – make sure you identify the key drives of relevance and differentiation that are right for your customer segment(s).

Adding value to your brand online
Q. Have we reviewed our online value proposition for different online platforms?
Really, creating and adding more value to your brand is one of the most powerful aspects of digital channels, since it will engage your audience and encourage them to share the proposition, so it's essential to think this through clearly.
What is it? Online value proposition
Each digital channel should have its own OVP defined and there is a collective OVP.
You can communicate the OVP indirectly through the menu options, design style and tone of voice of your digital platforms whether that's a website, blog, mobile app or email campaign. But's it's also useful to formalize and develop specific messaging to explain your proposition, so we will look at examples of these later in the section.
Strategy Recommendation 30 Define the overall OVP for your digital channels and
individual channels and communicate them effectively
If you don't define your OVP, it's likely you're not really taking advantage of the unique benefits of digital channels to provide better experiences for customers. You also won't be able to communicate the OVP well if it's ill-defined. It's important this communication happens both online and in other channels.
Checklist – different OVPs
Website OVP
Social media platform OVP
Email marketing content OVP
Service OVP
Mobile platform, app OVPs